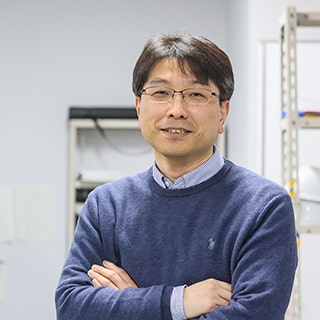 Faculty of Pharmaceutical Sciences, Chiba University
ProfessorMy research focuses on the development of innovative methodologies and catalytic reactions in the field of synthetic organic chemistry. I strive to create synthetic methods for molecules with biological activity. I utilize computational chemistry techniques to design functional molecules and unravel the mechanisms of chemical reactions. My ultimate goal is to develop organic molecules that can be applied in medicinal chemistry research.

Recent Topics of Interest: Developing novel synthetic chemistry techniques for linking molecules at the skeletal level
Motto in Research or in Life:
If you're going to aim for something, strive to be the best in the world.
Embrace your failures as opportunities for growth; they will make you stronger.
Make generous investments in your future endeavors.