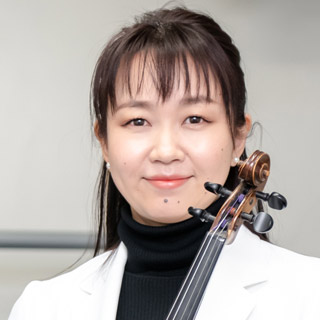 Chiba University Hospital
Assistant ProfessorAn orthopedic and hand surgeon.

During my time as a medical student, I experienced a fracture in my right arm, which caused anxiety. However, I persevered and successfully returned to playing musical instruments. This personal experience motivated me to pursue further studies in Germany and the UK. Subsequently, I established the Performing Arts Medicine (PAM) clinic at Chiba University Hospital's Department of Orthopedic Surgery.

My research focuses on investigating the epidemiology of musculoskeletal disorders in musicians and analyzing the three-dimensional motion of the upper limbs. Drawing from my own experience in performing arts, including piano, violin, figure skating, and ballet, I am dedicated to providing compassionate care that caters to the needs of artists.

Recent Topics of Interest: Biomechanics of the upper limb and Performance motion analysis
Motto in Research or in Life:
Where there is a will, there is a way. Work with sincerity and integrity
Hobby / Holiday: Traveling abroad and Café-hopping. I enjoy spending relaxing time with my family on weekends.