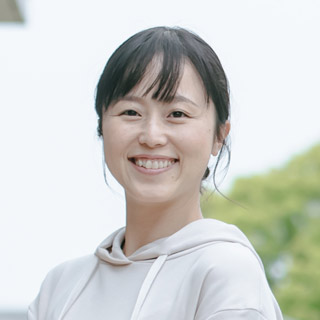 Institute for Advanced Academic Research / Faculty of Horticulture, Chiba University
Associate ProfessorI am collaborating with the Institute of Fruit Tree and Tea Science, National Agriculture and Food Research Organization, to conduct research aimed at developing efficient breeding methods for fruit trees using genomic information. Specifically, I am working on the development of a method called genomic selection (GS), which predicts the characteristics of future fruits, such as pericarp color and fruit weight, at the seedling stage, enabling early selection.

Recent Topics of Interest:
I am interested in researching how to extract essential information from big data, such as genomes and images, and how to utilize this information for the breeding of fruit trees.
Motto in Research or in Life: Practice makes perfect. Constant dripping wears away a stone.
Hobby / Holiday: I enjoy spending time with children, homemaking, and swimming.