Disaster nursing efforts to restore normalcy in the community
The Disaster Health Emergency Assistance Team (DHEAT), one of the specialized units that are formed at the time of a disaster, was formed only in recent years. DHEAT consists of a team of specialists, such as medical doctors, public health nurses, and dietitians, and works together to strengthen the managerial functions of the prefectural headquarters and public health centers in disaster-stricken areas. The team provides support to prevent disaster-related deaths and secondary health problems during the acute phase of disaster management, and to restore community activities to normalcy during the chronic phase. The team also gives logistical support to promote the work of municipalities and public health centers in disaster-stricken areas.
We interviewed Professor Misako Miyazaki, the head of the Division of Disaster Nursing under the Research Institute of Disaster Medicine at Chiba University, on the present situation and the efforts to support disaster-stricken areas. Professor Miyazaki puts effort into improving the capabilities of public health nurses, who are engaged in disaster nursing activities at the forefront of disaster-stricken areas.
Supporting disaster nursing during the acute and chronic phases of disaster management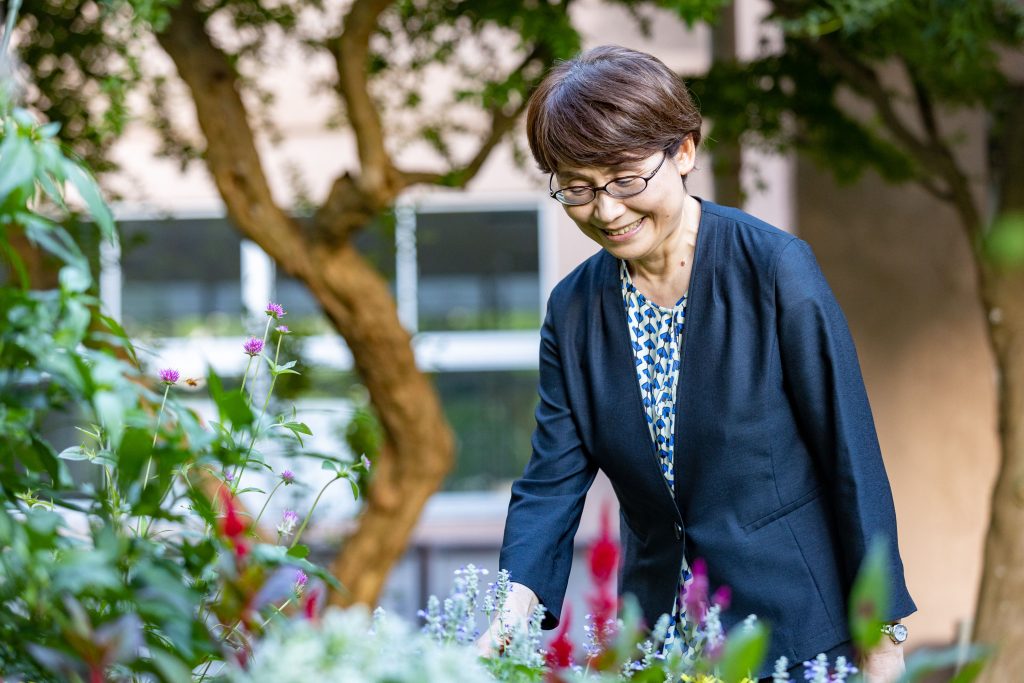 ―What was the significance of establishing a Division of Disaster Nursing under the Research Institute of Disaster Medicine?
Chiba University's Graduate School of Nursing has been offering the Disaster Nursing Global Leader (DNGL) Degree Program, a joint five-year doctoral program from five universities: Kochi Prefectural University, University of Hyogo, Tokyo Medical and Dental University, Japanese Red Cross College of Nursing, and Chiba University. Therefore, this division fits naturally under the Research Institute of Disaster Medicine.
There are two aspects to disaster nursing. One aspect is the acute phase support to "protect lives and prevent secondary health hazards, including disaster-related deaths." The other aspect is the medium to long-term support to "help the community nursing and public health back to normal to restore healthy lifestyles in the affected areas and to create better communities" from the perspective of community and public health nursing. My specialized field, community and public health nursing, is related to the latter. I am engaged in investigative research on disaster nursing to restore the daily life of the community and create disaster-resilient communities.
Public health nurses are pivotal figures in community nursing and public health in disaster-stricken areas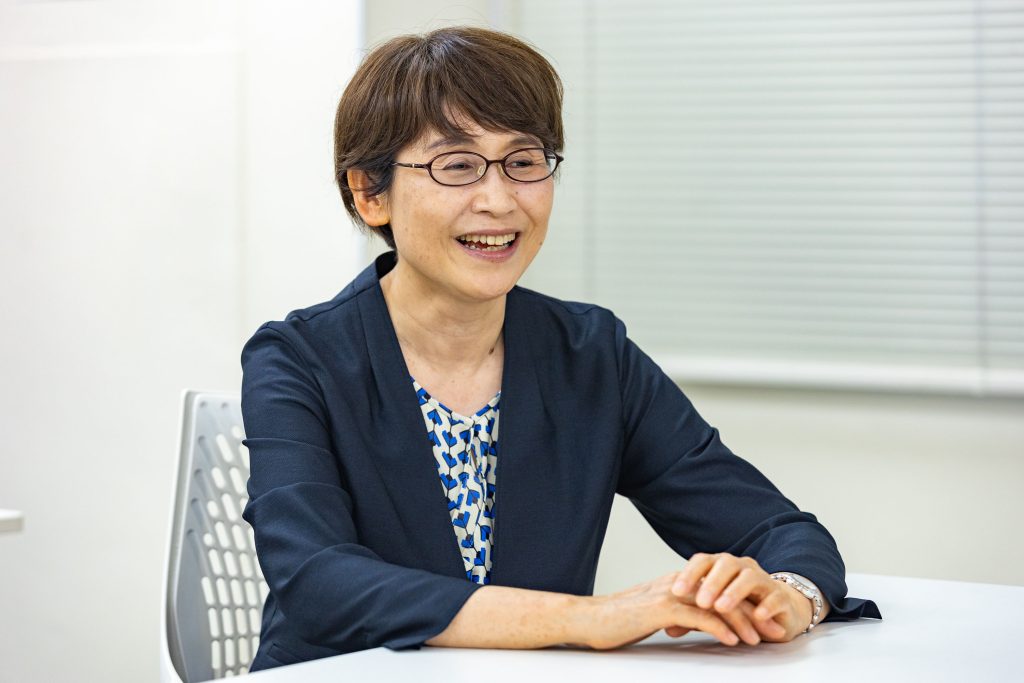 ―What is important when supporting community nursing and public health in disaster-affected areas experiencing prolonged recovery?
Public health nurses are pivotal figures in community nursing and public health in disaster-stricken areas. Public health nurses are unique, as they specialize in health and nursing, while holding administrative positions in sectors such as prefectures, municipalities, and public health centers. In recent years, in addition to holding positions in the public health sector, we find them assigned to various departments—such as the long-term care insurance and disability sectors—making the structure for their everyday activities very complex. Under such circumstances, it is the public health nurses that stand at the forefront of disaster response in affected areas when a disaster strikes. Hence, it is essential to create a system that facilitates the effective use of their abilities. In my research, I am engaged in promoting the creation of guidelines and manuals for health and hygiene-related activities during the time of a disaster—based on the experiences and learnings from those who have experienced disasters—so that public health nurses in the front lines can make the best possible decisions and take the best possible actions at that moment. In addition, I create supportive tools such as guidelines for dispatching and receiving aid and assistance, as well as for developing a cooperative system with local related organizations and assisting in seminars and training for human resource development.
In addition—for a region to have stronger resilience against disasters—it is important for residents and other involved agencies to have a regular and continuous relationship, regardless of the disaster. Currently, I am part of an evacuation shelter management committee consisting of more than ten residential associations in Chiba City. We are learning together while working on various issues that came up in disaster-stricken areas. While the residents play the central role in the operation of evacuation centers, other members, such as school staff, the officials, and residents' associations, participate in the operation, building face-to-face relationships through activities during normalcy. It is a good opportunity to think about daily life in the community and build a disaster-resilient community from the standpoint of nursing and public health.
―I imagine that public health nurses are facing great consequences in the COVID-19 pandemic situation
Public health nurses at prefectural government offices, public health centers, and municipal offices work independently during day-to-day operations. They, therefore, do not have many opportunities to communicate with one another. This means that when a disaster strikes, there may be delays in response due to the lack of cooperation.
Because of the rapid spread of infectious diseases during the COVID-19 pandemic, the burden on public health nurses had an immeasurable impact that could indeed be called a "disaster." However, each office communicated with one another and shared support staff, like public health nurses, and called upon licensed, yet untapped, public health nurses and nurses to support them. All of this became a starting point for cooperation, that had not been possible before, providing us with opportunities for promoting mutual communication and understanding. By facing these unprecedented difficulties, we learned a lot of lessons and gained the wisdom to strengthen our communities.
Disaster-affected staff members working on the front lines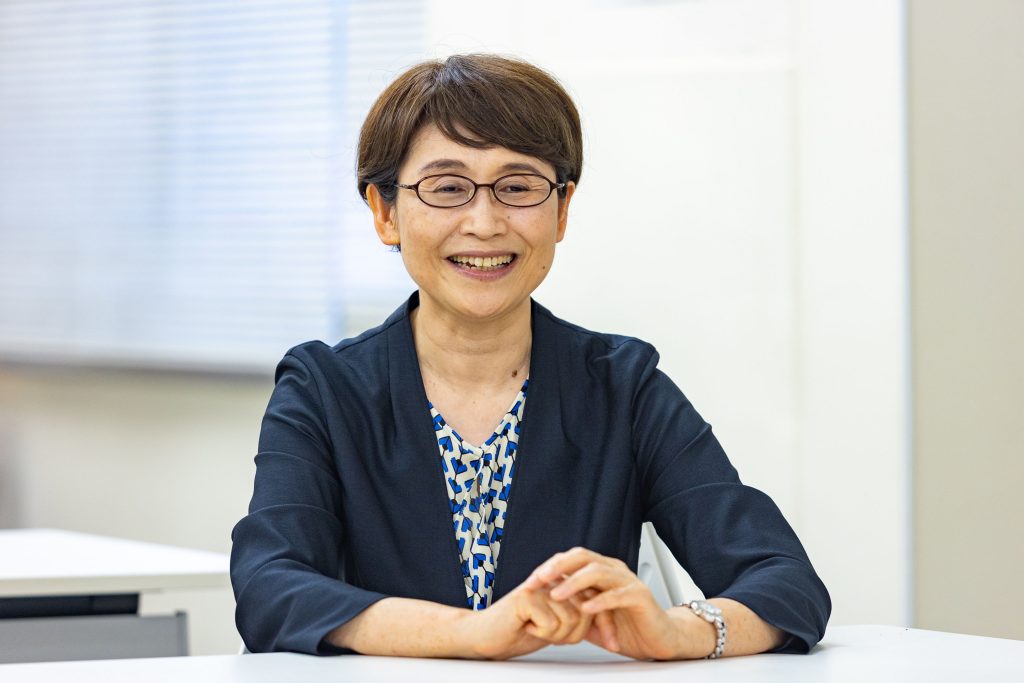 ―I would like to shift our focus to the activities of public health nurses working on the front lines with the residents
There are also concerns that only local support personnel can have. In fact, one of the characteristics of Japan is that the local governments of affected areas are legally mandated to be on the front lines of local support activities. For this reason, the public health nurses of disaster-stricken areas must provide support, even if they, themselves, are disaster victims. In contrast, there are cases in other countries where the staff in the affected areas are not ordered to aid their local communities, as they are themselves in the position of receiving aid.
―That is surprising. I thought it was a matter of fundamental principle, that we first take care of ourselves, and then when there is a shortfall, we accept external support and work in collaboration with them
In the event of disasters, it is not rare that local support staff themselves become affected by the disaster. Also, the workload increases rapidly under these circumstances, and thus, it is quite clear that outside support is needed. Perhaps there is something unique about the feelings of the residents of Japan. The locals often feel relieved when people see their "own" local staff working on the front lines, more than when they see outsiders coming in to support. The residents' emotions erupt with questions like "why aren't our local support staff coming here first?" For this reason, the local support staff also feel a strong sense of responsibility with the desire to respond to the residents' wishes. Although they, themselves, are affected by the disaster, there is a tendency to hesitate to ask for external support. Even if a legal or systemic change is implemented, people are unlikely to set aside this tendency. However, perhaps, for this reason, it is necessary to instill the idea that we should be actively soliciting and accepting outside support staff, and work in collaboration with them toward recovery, for both the residents and the support staff.
Even when people experience disaster, the way people perceive and respond to these events differs, based on their culture and beliefs. Problems at the subconscious level are difficult to notice, which makes it harder to look at issues from various perspectives to move forward.

Training public health nurse leaders to restore normalcy and promote a strong community
―Moving forward, what specific research initiatives do you have in mind?
Currently, I am focusing on training professionals who will take on leadership roles in disaster-stricken areas, through programs such as the DNGL that I mentioned earlier. Public health nurse leaders are expected not only to supervise and appropriately coordinate the activities of public health nurses and supporters in the field when a disaster strikes, but also to build a system to make the community more resilient to disasters and to improve the response capabilities of field staff during times of normalcy. I will continue researching the required disaster skills and their training methods and systems, to produce leaders who can play an active role in disaster management.
I will conduct joint research with other universities in Asia, where natural disasters occur more frequently, and have experience of disaster nursing. In fact, with the goal of conceptualizing the diversity and commonalities of cultures and people in each country and region, we are currently holding regular online meetings, sharing ideas on how we can support disaster victims while respecting the unique characteristics and cultural backgrounds of each region. In our meetings so far, we have already made new discoveries that we couldn't have realized just by responding to disasters in Japan. For example, how, in some countries, the nursing profession is making good use of the disaster response expertise that residents have developed and cultivated over many years of disaster experiences.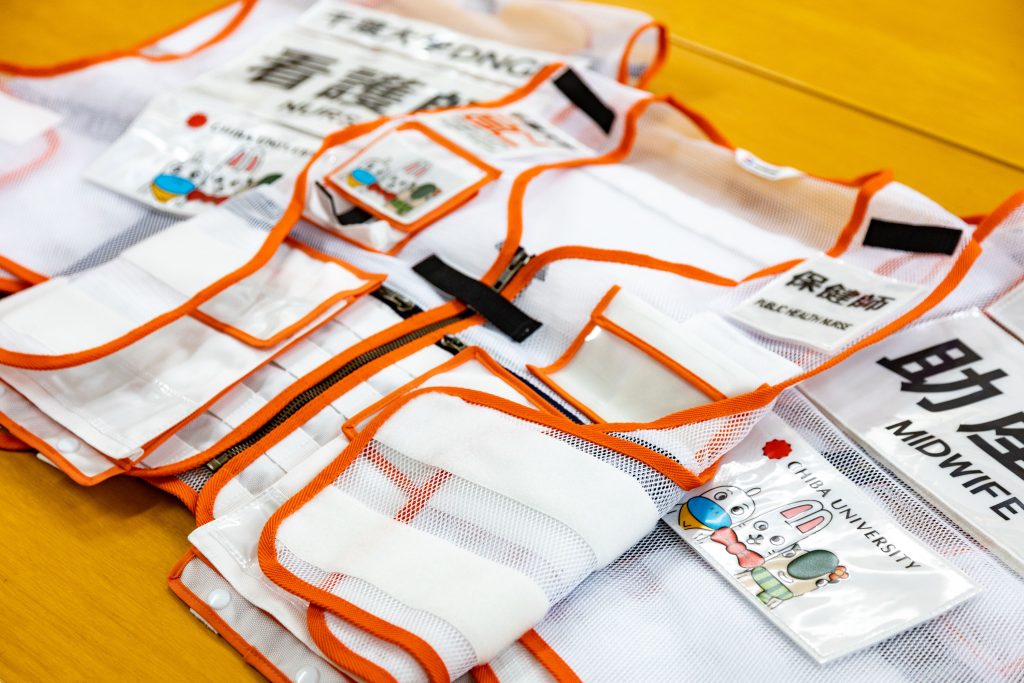 One of the reasons it is hard to recognize the activities of public health nurses is that the people who require support in the community are often those who are in socially vulnerable positions that tend not to come into the foreground. I would like to create organizational structures or systems of local governments and a society where public health nurses can work confidently in the community without losing motivation. In the wake of the COVID-19 pandemic, new movements, such as mutual support and online information sharing, are also increasing. I will continue to cooperate with various sectors so that we can proudly state, "behind every disaster-resilient community, there are Public Health Nurses."
Series


"Disaster Medicine" to Protect our Mind and Body from Disasters

The Research Institute of Disaster Medicine aims to build a disaster medicine and nursing system in the post-corona era. In addition to researchers of medicine, pharmacy, and nursing, those of horticulture, engineering, humanities, and sociology work together to create a new society.