In 2019, Associate Professor Shunji Kotsuki started the Environmental Prediction Science Laboratory at the Center for Environmental Remote Sensing, Chiba University. There, he conducts research that will contribute significantly to the development of NEXRA, a real-time global weather transmission system running on a supercomputer of the Japan Aerospace Exploration Agency (JAXA). Prof. Kotsuki describes himself as a curiosity-driven person who is aware of the value of science in contributing to social welfare. He runs his lab on the principles of a start-up venture—identifying the problem, promoting the merger of passion, talent, and value, and also trying to understand the "market value/demand" or applicability of the research. Prof. Kotsuki speaks about the value of environmental forecasting and his thoughts on his research.
Aiming for Highly Accurate Weather Forecasting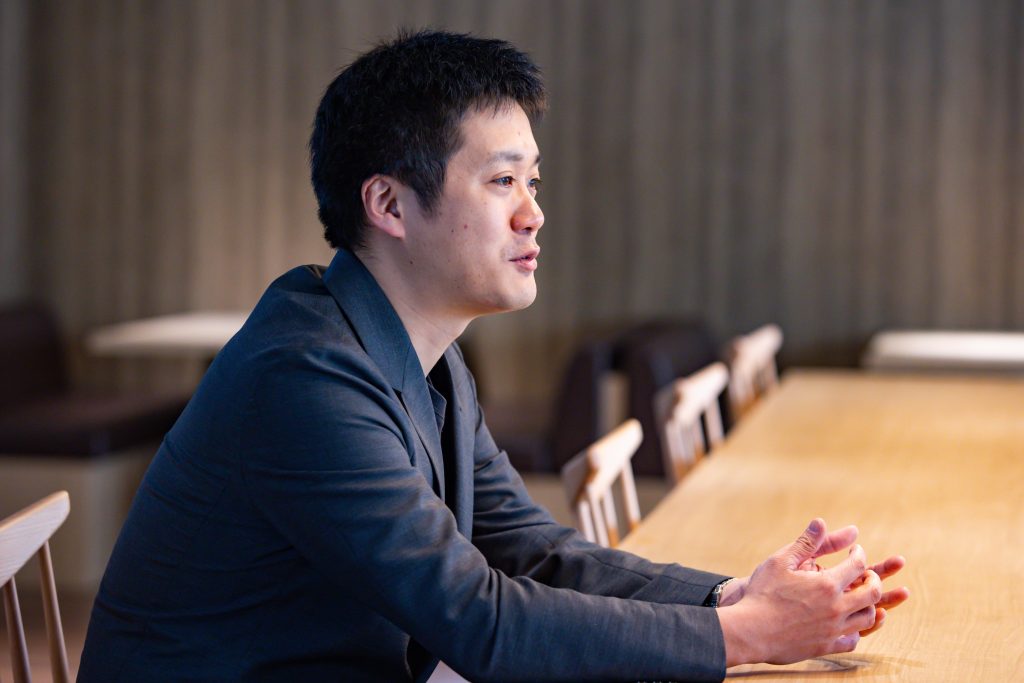 I lived in Kochi Prefecture until I finished high school and then enrolled in the Department of Geoengineering at the Faculty of Engineering, Kyoto University. The Department of Geoengineering focuses on four major fields: geotechnical engineering, structural engineering, planning, and water engineering. Water engineering deals with disaster prevention—specifically, studying methods of controlling flooding in rivers, the heights of levees, dam planning, and so on. When I was an undergraduate student, I was involved in research on the methods of operating dams to mitigate flooding along the Chao Phraya River in Thailand. With further research, I realized that improving the accuracy of weekly or fortnightly forecasts is essential in mitigating these floods through dam operations.
Following My Intuition
In the third year of my doctoral program, I learned that RIKEN, a major research institute in Saitama, Japan, had established the Center for Computational Science. I realized I would be able to conduct research on weather forecasting at this place. I asked Dr. Takemasa Miyoshi—leader of the data assimilation research team—for advice, and he asked me if I would like to train at this research center. I was slightly worried because it meant that I had to change my field of research from civil engineering to meteorology. However, I remembered this quote from Steve Jobs (former CEO of Apple), "And most importantly, have the courage to follow your heart and intuition." Thus, I decided to make the switch. In retrospect, it has turned out to be one of the best decisions of my life.
When I joined Riken at the age of 27, I couldn't keep up with the discussions that other researchers engaged in. However, I still persevered for the next three years. My field of expertise there was data assimilation. This field merges the real world with computational simulations. I worked hard to learn as much as I could; I became a Certified Weather Forecaster and also studied the mathematics of data assimilation.   
Recruiting and Retaining Young Talent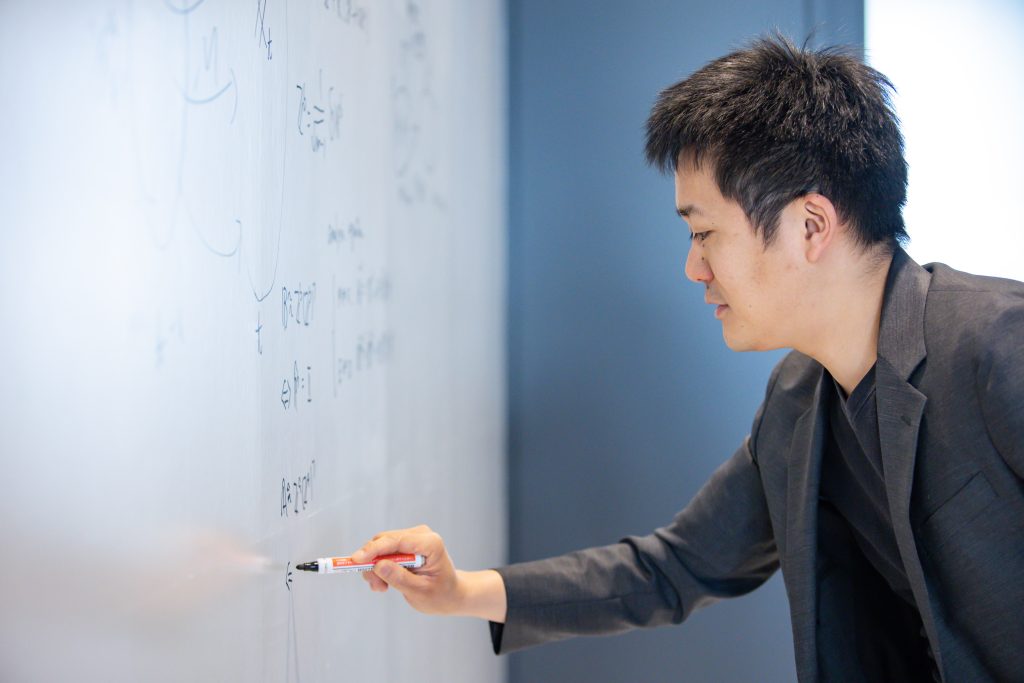 In 2019, I set up a lab at Chiba University and named it the Environmental Prediction Science Laboratory. At the existing research center at the university—the Center for Environmental Remote Sensing—we were able to study the current state of the earth's environment through satellites, but we were unable to predict future weather. The name of our new lab reflects our new approach.
I wanted to recruit talented young researchers to the new lab, but it was difficult to attract top talent and compete with the highly renowned University of Tokyo. Our lab had to have unique technologies to differentiate it from other labs specializing in this field. By offering something unique, we wanted to make potential candidates think, "If I go to Chiba University's Environmental Prediction Science Laboratory, I could have the potential to be the best in my field." I think that data-driven environmental prediction employing data assimilation and deep learning (DL) techniques, which are my strengths, serves this purpose. Our lab can definitely become the best in the field of environmental forecasting with the help of these technologies. Finally, to become the best not only in Japan but also in the rest of the world, we need young minds who seek breakthroughs in their research, no matter how niche or challenging the goal is.
Predicting Disaster Risk Based on Climate Change    
An example of our work using data science techniques such as data assimilation and DL is the development of JAXA's NEXRA weather forecasting system. We have devised unique techniques and accumulated cutting-edge knowledge in data assimilation, and we would like to employ them in consulting services for fields other than geoscience. We are also conducting DL-focused research to solve real-world problems in the earth sciences. In addition, we are collaborating with other researchers on problems such as typhoon detection using satellite images, accelerating the computation of flood inundation models, and image-based automatic identification of snow and ice.
The government has now set up a Moonshot Research & Development Program (MOONSHOT) to promote challenging research and development to solve critical problems, such as those related to the rapidly aging society and global warming. One of the research goals of MOONSHOT is the "realization of a weather control society." We proposed a research project to the government based on our DL technology, and we aim to work on this project for the next three years. In this Moonshot Project, we plan to use DL to develop a system to rapidly calculate flood damage and to better quantify the controllability of a target "meteorology field." There are many people who work on DL now, including researchers in the information science field. However, with our unique and contemporary knowledge in the field of earth science, I believe we are one of the top research groups in Japan.
We hope to apply the knowledge and technology that our research has unraveled to help solve industrial and social problems. However, we also understand the importance of prioritizing scientific inquiry to achieve our goals.
Nurturing "People" Through Cooperation
In order to make our laboratory the most renowned in the world, we need to collaborate with other entities. There is a saying, "If you want to go fast, go alone; if you want to go far, go together." I greatly value the possibilities that can arise by cooperation, i.e., by working together. In order to materialize what I cannot do alone and to make this lab truly the best it can be, it is important to tap the potential in our young students and researchers. To this end, we need to give them interesting research themes to work on. Japanese universities tend to encourage students to find research themes on their own, but the ability to identify a problem is different from the ability to solve it—identifying a problem is considerably more difficult than solving it. In my opinion, you cannot identify a problem unless you hone your problem-solving skills and get a "taste of science" first.
Our goal for 2022 is "A world beyond predictions." This goal has two meanings: a) to exceed the expectations of the people of the world, and b) to realize a world beyond our own imagination. I believe that people are "moved" when they witness something beyond their own imagination and in cooperation with those around them. The excitement of discovering something, of peering into profound truth, and of achieving something beyond anyone's imagination is unparalleled. This is the foundation of my motivation.
Blessed with Great Colleagues
I feel that I am truly blessed in that I have always found the right person to teach me something valuable at the right time. I feel that someone is always alongside me. Even if we are headed in different directions or towards different goals, having a colleague or friend like that encourages me. I have been blessed with really good friends during my research tenure as well. I am 35 years old, and I feel like I am growing more than ever in my life right now. I also want to exceed my own expectations, and I believe that I can do so, and that I haven't pushed my own limits yet. I have a commitment to the mid-term plan at Chiba University and the research center, and large projects, such as the MOONSHOT, are in place. This is truly a "make-or-break" year for our lab.
I am able to continue all this work thanks to the excellent students, researchers, and staff at our lab. Everyone is diligent, and I am truly grateful to have had the opportunity to work with them. I would like to continue working hard myself, advance my field of research, and foster young people who have the potential to excel in their fields both in Japan and in the rest of the world.